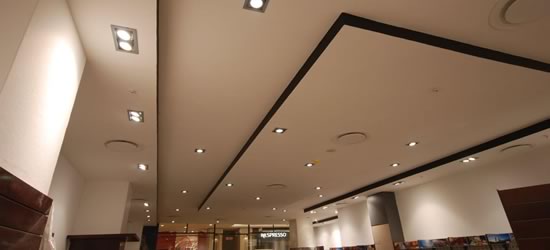 With your employees spending at least eight hours of their weekdays, perhaps even a few hours of their weekends, in the office, you should provide them with the conducive working environment – and it starts with the physical structure, design and layout of the office. You have to invest in office renovations when you start noticing these signs.
#1 Unimpressive Branding
Keep in mind that your office is part of your brand – what customers, suppliers, and investors see on the exteriors and interiors of your office will leave its mark in their minds – just as your business cards, website, and logo including its slogan are part of it. Your office should then speak for your business including its products and services so that your stakeholders from your employees to your customers will become engaged in it.
#2 Issues with Employee Productivity
Your employees will likely be the first people to benefit from an office renovation especially when it involves providing them with a better workplace. You should look into renovations when your employees' work productivity are being adversely affected, such as in the case of:
Cramped spaces with little room to move around
Poor lighting particularly in work areas (e.g., computer rooms and customer services areas)
Rigid layout with little room for expansion (i.e., re-configuration in case of business growth)
If your employees are dropping hints about the workplace, then it's time to look into the matter ASAP.
#3 Impact on Operations Expenses
But it's not just matters of appearances that matter in an office renovation project. You must also think about the bottom line – the utility bills, among other operations and maintenance expenses that come with running a business. You may be bleeding money and, thus, reducing your bottom line due to the following causes:
Non-energy efficient lighting fixtures that were installed before LED lights were invented
Leaks in the utility pipes, such as the water and gas, and holes in the electrical lines contributing to high bills
Defective heating, ventilation and air-conditioning systems that increase energy use without contributing to the employees' and customers' overall comfort
By making your office more energy-efficient, you are lowering your operations expenses and boosting your profits.

#4 Shabby or Outdated Exteriors

Interior design styles change with the years – and so should your office design change! You want to avoid eyesores from being associated with your brand, a fact of business that extends to your office. You have to undertake renovations to your offices when these appear shabby in comparison with your competitors lest you find yourself eating the dust.

#5 Safety Issues

You should always look out for the safety of your employees, customers, and investors, among others, when they are in your office's premises. Otherwise, you can be sued by them in case of preventable accidents, not to mention possible pay for their medical expenses, among other consequences of negligence. This is especially true for safety issues related to electrical lines and lighting fixtures, gas pipes and water mains, and physical structures including ladders, stairs, and beams.

What are you waiting for? Hire the best office design services now and get started on your office renovation project!

Tags: office design services, office renovations